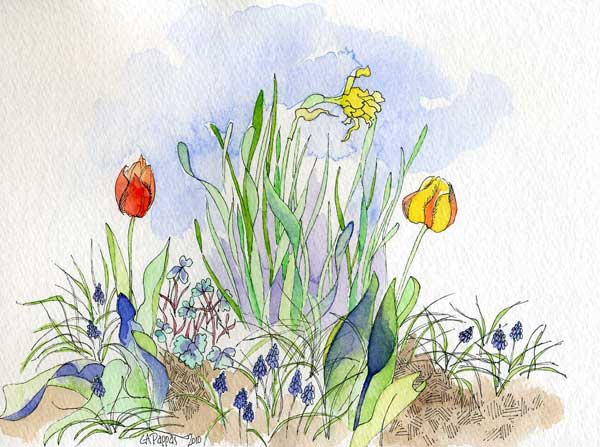 I also posted this image on Sketching in Nature, the group blog hosted by Cathy Johnson that I participate in. These days I am doing more nature sketching, so expect to see more of me there in the coming weeks, and I usually won't double post those sketches here.
To celebrate the last day of tax season yesterday, I sat in the garden and did this sketch in the evening while sipping a cup of tea. It was a little chilly, but it has since dropped 20 degrees and it is supposed to rain (and maybe even snow) this weekend. I'm glad I took the opportunity to get outside a bit. I did the watercolor part afterwards, inside.
Because of the yucky weather, I have some inside projects planned for this weekend. I am working on a small booklet (mini zine) and I have a couple of sketches done for that which I will show you on Sunday.