About + Contact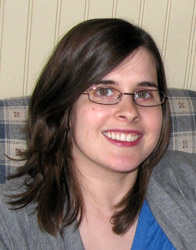 Thank you for visiting and welcome. My name is Carolyn A Pappas and I am a self-taught artist based in Massachusetts. My style is representational and I love capturing details and textures in my work. I often use bold colors and stylized linework in my drawings. My main inspiration is nature (landscapes, florals, on location sketching) although I enjoy the occasional portrait or still life as well.
Although I'd love to delve into countless media if I had the chance, I'm limiting myself to watercolor, pen and ink, graphite and colored pencil for the time being. I'm still amazed at what I can do with these simple materials, and I am trying to keep my art practice as portable as possible. Over the past year or so, I've become interested in having a minimalist lifestyle.
Outside of art, I spend most of my time caring for my baby daughter Cate or playing with my German Shepherd dog Katie.
Please feel free to drop me a line if you have any questions or comments, or just want to say hello. You can use the contact form below or you can send me an email at carolyn [at] capappasart [dot] com. I can also be reached through Twitter, Facebook, or Flickr.
Error: Contact form not found.